Committee
DIANA DAVIDSON
Chair and Treasurer
Diana Davidson was one of the first Chartered Environmentalist Members of the Energy Institute to specialise in the IoT in 2010, accrediting 17 years sustainable business practice within IS and Professional Services.
Diana is a Fellow of the Energy Managers Association, Fellow of the Royal Society of Arts and holds Directorships on several utility service clients' Boards.
She founded Vertemis, her own business development practice in 2010, while studying for an MBA at Henley Business School and became elected Chair of CLEMG, the Central London Energy Managers Group in 2015.
Email: chairman@clemg.org.uk
ALEX GILBERT
Vice President
Alex is an Investment Manager at Amber Green – the sustainable investment brand of Amber Infrastructure – where his investment remit includes the successfully deployed London Energy Efficiency Fund and Scottish Regeneration Fund.
Amber has various sources of public and private funding for low carbon heat and power, energy efficiency retrofit, renewable technology and sustainable development.
Alex has a background in cleantech venture capital and low carbon development. He has a degree in Economics (First Class) and a Masters in Advanced Energy and Environmental Studies (Distinction).
MARTIN FRY
Patron
Martin is chairman of the Energy Services and Technology Association and a Royal Academy of Engineering Visiting Professor at City University in London. He is the UK lead for the European and ISO energy management standards under development and chairs the BSI energy management standards committee.
MATTHEW LOWN
Secretary
Mat is sustainability partner at the building and property consultancy Tuffin Ferraby Taylor LLP. Mat is a chartered building surveyor and is jointly responsible for managing the London office's building consultancy group. He leads the firm's approach to sustainability. He has specialist knowledge of building refurbishments, pre-acquisition surveys, dilapidations and building pathology.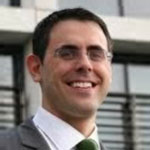 MICHAEL RUDD
Committee
Michael is a partner at Bird & Bird LLP's London office. He co-heads the firm's international energy management team. He started his career in the natural resource sector in Australia advising stakeholders on the utilisation of resource efficient technologies, particularly for operations in remote locations. Since 2005 he has applied his knowledge of resource efficiency to energy consumers and the built environment, with a particular focus on energy management.
ALEX RATHMELL
Committee
Alex's background is in electrical engineering and he has worked in energy efficiency for over ten years. In 2009 Alex was one of the first engineers in the UK to be accredited by EVO as a Measurement & Verification Professional (CMVP), and pioneered the introduction of the International Performance Measurement and Verification Protocol (IPMVP) into the UK ESCO industry. In early 2011 Alex founded EEVS Insight, the UK's first dedicated M&V service provider. Today EEVS is part of APC Technology Group, and is a significant European centre of expertise in M&V and performance management, working with government, public sector and corporate clients to ensure energy savings are correctly evaluated and properly valued. Alex recently completed an MBA with Ashridge Executive Education at Hult International Business School.
DEBBIE HOBBS
Committee
Debbie is a Principal at ENVIRON managing the European Climate Change Team. She has worked in the areas of climate change, sustainability and energy / carbon management for 23 years being both a contractor (Wimpey Homes and Trend Controls), client (MEPC and West Sussex County Council) and Consultant (FaberMaunsell and ENVIRON), as well as running her own carbon consultancy for a few years. She is a chartered engineer with CIBSE, member of the CIBSE energy performance committee, a CIBSE Low Carbon Consultant, a Carbon Trust consultant (for site surveys, design advice and carbon management), a Carbon Trust Standard assessors, EPC & DEC assessor and is keen to see the UK achieve the Carbon Reduction commitments so often made, but always elusive!
MANSI SEHGAL
Committee
Mansi has more than 14 years of work experience in the field of energy, carbon and sustainability gained through working for both the public and private sector. During these years she has worked on various projects ranging from carbon accounting to researching and developing sustainability frameworks and implementing energy efficiency and environmental management plans. This wide range of experience has allowed her to gain a very good understanding of the UK's energy and carbon market. She has an MSc in Environmental Management and Technology from Brookes University, Oxford. To complement her technical background, in 2014 she completed Executive MBA from Imperial College Business School London. Her MBA thesis was focussed on studying the key barriers and effectiveness of the available policy solutions in implementing the energy efficiency in the non-domestic sector in the UK.
From May 2015 onwards she has been employed by the City of London Corporation as their Corporate Energy Manager where she is responsible for managing a small team of three. Her key responsibilities include delivering a long-term Energy Strategy for the Corporation whilst ensuring the Corporation is fully energy and carbon compliant.
JULIAN MILLER
Committee
Julian began his career at Saatchi & Saatchi spending eighteen years in advertising including six in South Africa before joining AEC and the energy industry in 2003.

At AEC Julian has developed business strategy behind their unique HVAC energy savings propositions and is responsible for all areas of client management and development, working across a diverse portfolio of buildings for leading blue chips such as Barclays Bank and the BBC, many local authorities as well as some of our older and more historic buildings such as The Tower of London.